---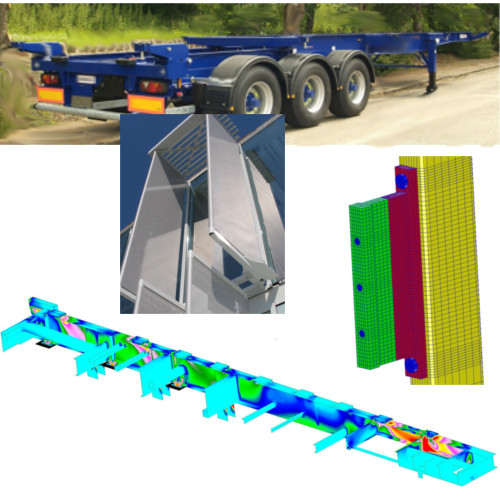 The Finite Element Method
simulates reality
Introduced in 60s last century become standard method for simulating real structures, components, elements, buildings taking into account real geometries, materials, loads.
FE ANALYSIS provides services and consulting in FEA modeling of your structures according to European, ANSI, ISO and ATV codes.
We are using MSC.Patran/Marc/Apex, Nastran, Ansys, Comsol and other softwares.
Lets move to experiments
---
Experimental tests
realistic material properties and model validation
The experimental test are crucial for model validation. The numerical models without real life materials parameters can lead to inncorect conclusions. We can prepare, carry out or consult tests with use of wide range of instruments for static, dynamic, life cycle measurements and others.
FE ANALYSIS is your partner in experimental testing, we create procedures, assist during tests and provide access to equipement.
We have experiance with world leaders test equipement: MTS, Zwick, Instron, Dantec Digital Image Correlation, LMS.
Our contact data
---
---